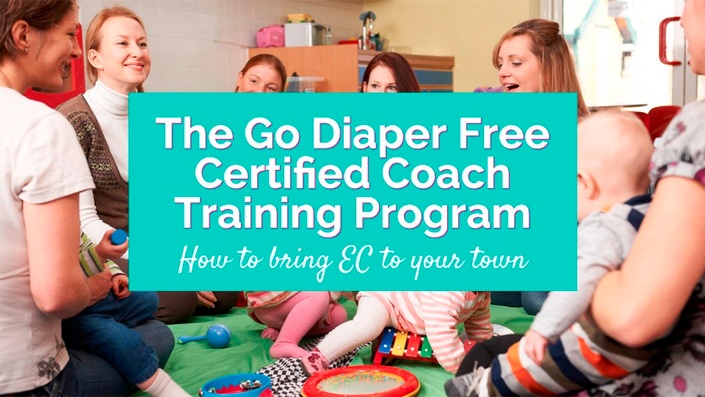 Certified Coach Training Program
March 2017 Class
How to bring EC to your town.
Share the joy of EC with other natural parents like yourself.
Go Diaper Free Coaching is for you if…
You've been doing EC for some time and other parents have asked you how to do it. You see 3 year olds in diapers and wish you could help. Or quite simply, there isn't an EC group or class in your town…and you believe it's much needed.
You've got a little (or a lot of) EC knowledge, and you want to put it to use!
Finally a way for parents & caregivers to teach EC professionally
I'm Andrea, and I spend my creative time teaching others Elimination Communication. I am blessed to be able to stay at home with my children while doing fulfilling work, and I want to help you do it too.
With my Certified Coach Training Program, I'll teach you how to gracefully and easily become an emissary of EC in your community, how to teach parents of all age babies & toddlers, and every special situation in between.
More importantly, I'll teach you the unique in's and out's of running your own EC coaching, mentoring, or consultation business – something like a "business-in-a-box" to get you up and running with little effort. (We like low-effort.)
Next let's look at why you've got what it takes….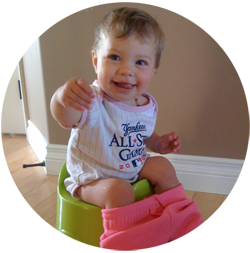 Why you're a shoe-in for this program!

If you're reading this right now, odds are you are a perfect fit for my certified coaching program. Why? Here are just a few reasons:

You know EC

…because you've done it! Whether for 3 months (our minimum requirement) or 3 years over 3 children, having had hands-on experience doing EC with your baby(ies) is the most important reason why you would be a great EC coach.
You know other parents

You know who they are, where they shop, where they go for storytime and cloth diaper classes. This knowledge will make it easier to spread word about your EC coaching services!
You love the Earth

If you're into infant pottying and believe in the concept of getting kids out of diapers sooner (especially disposables)…you clearly love our Earth. By loving the Earth, you will remain inspired to grow your EC coaching practice…naturally.
You want to do meaningful work

Who doesn't? If you feel like you've been losing yourself in this mother/fathering journey, and want to do meaningful work, this could be the perfect ticket to a more balanced life. Giving back through work is invaluable.
You've already been telling others

No doubt people have looked at you cock-eyed and said, "What are you doing with your baby? Is she using the potty already?"…and that has led you down the exciting path of sharing something eye-opening and paradigm-shifting with someone you love (or just met!). You've already been "teaching" other parents about EC, on purpose or not!
You may or may not know "business"

If you're clueless about starting a business, or how to run it in a sea of parenting duties, it just might never get off the ground. I've been there, done that, and I will teach you the essential nuts and bolts of starting and running a successful EC coaching practice. (And if you have biz experience, bonus points for you!)
You (may) already offer childbearing/parenting services

Perhaps you are already (or planning to become) a doula, midwife, pregnancy consultant, birth educator, herbalist, therapist, physician, or caregiver/nanny. I will teach you how to integrate EC coaching into your existing practice or services. Being a Go Diaper Free Certified Coach, Consultant, or Mentor will enhance your offerings.
Join the 2018 Waitlist!
Our next course opens in early 2018...be the first to get notified.

Now for some sweet program details!

What Comes With the Program?

A Welcome Packet with All the Essentials
This downloadable packet includes:
your required Welcome Questionnaire
a link to the Course Website where your weekly classes will be posted and you can interact with other classmates and Andrea
your monthly Q+A call-in schedule and access information
access to both digital books and audiobooks (instant)
membership to our Private Facebook Group for Coaches and Coach Trainees, and
membership to our Private Email List that will keep you up to date on the classes and reminders.
A Comprehensive 16 Week Training Course
(This 3rd year of training includes 2 bonus weeks!)
My training program is as easy as 1-2-3. 5 weeks 6 weeks for ages 0-18 months, 3 weeks 4 weeks for ages 18+ months, and 6 weeks for business essentials. Read on for more details….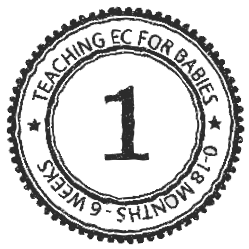 Part 1: Teaching EC for babies 0-18 months - 6 weeks
This is a 5 week 6 week foundational series where you will learn how to teach parents the art of starting, maintaining, and troubleshooting an EC practice with their 0-18 month old babies. The primary reference will be my EC book for 0-18 month babies. Includes, but not limited to, sections on:
The fundamentals of Elimination Communication
Starting: observation, logging, and sound association
Variations: for 3 age groups (0-6 mos, 6-12 mos, 12-18 mos)
Maintaining: how the process changes over developmental changes and growth
Troubleshooting: the most common issues and their solutions
Building Blocks of Potty Independence: how to incorporate teaching and at which age to teach which activities.
Part 2: Teaching EC-informed Potty Training for toddlers 18+ months - 4 weeks
This is a 3 week 4 week series where we will build on the fundamentals of what we learned in Part 1, applying the techniques of EC to toddlers greater than 18 months in age. NOTE: You do not necessarily have to offer potty training guidance or classes to your community, but most of our coaches find it helpful to have this knowledge in their back pocket...or to full-on teach it alongside EC. Your choice!

The primary reference will be my The Tiny Potty Training Book for toddlers 18+ months. Includes, but not limited to, sections on:
The fundamental differences between EC for babies and EC for toddlers
What is EC-informed potty training?
Starting with different age groups: 18-24 months, 24-36 months, 36+ months
Maintaining the learning process through to completion
Troubleshooting: what common things go wrong, and how to address them
Wrapping up the process to result in full potty independence.
Part 3: The Business of Teaching EC - 6 weeks
This part of the training will be applicable to any type of work you do for the rest of your life. You'll not only learn how to lead a group, teach a class, and do a private consultation, but you will also learn how to focus on work while balancing being at home with your kid(s) - often in exchange for money for your time. At the completion of this and the other 2 modules, you will have the opportunity to become registered and certified by Go Diaper Free, and certificates will be awarded (along with your Business-in-a-Box materials, as listed in the next section). Part 3 includes, but is not limited to, sections on:
Group and Class Marketing 101 – flyers, listing in newspapers and directories, newsletter basics, what to charge, attending local events, tabling, making a local Google Places listing, connecting with birth and baby organizations and companies in your area, making friends and using those business cards, how to talk about your services with others, and more.
Leading a Group vs. Teaching a Class – including how to do both effectively, logistics, meeting agendas, speaking, orchestrating the flow of the group, helpers, donations, etc.
Doing Private Consultations and Home Visits – what to charge, how long your sessions should be, how to get clients to sign up for private coaching, and more.
Setting Up Shop & Balancing Work & Life – including what business set-up essentials you really need; business entity, bank account, newsletter account, and more; setting up your own Facebook group; using the Coaches' Portal to support your business; and most importantly, how to carve out the time to run your EC coaching business while also being an awesome parent.
A Business-in-a-Box Start-up Kit
The essentials for setting up your business…at your fingertips.
Upon certification, you'll receive an email with all the details of your next steps, including access to your Start-up Kit. The Business-in-a-Box includes a webpage on our site, directory inclusion, business cards, and resources aplenty…all you'll need to get started, plus the ongoing support we all need to be successful in business and life. This part of the Program, alone, is worth more than 10x the entire program cost. The Kit includes, but isn't limited to, the following:
50 pre-designed, custom business cards (and a wholesale discount on subsequent orders)
your official certificate, on paper and signed by Andrea, to hang in your workspace
wholesale prices on my paperback books and Tiny Undies products (including resale guides)
your own page on the godiaperfree.com website (godiaperfree.com/name)
your own email address @godiaperfree.com
inclusion in the worldwide Go Diaper Free Certified Coach directory (which is cross-linked with the DiaperFreeBaby.org directory)
guest blogging opportunities (to drive interest to your practice)
customizable digital folder-based action plan for your unique coach or consultation practice
membership in our Private GDF Coach Facebook Group
access to banners for national baby and birth event tabling (purchase at wholesale or borrow ours)
Lifetime free access to our Coaches' Portal which contains:

flyer templates, meeting agendas, meeting forms, meeting handouts, wholesale discount form for postcard-style flyer printing (pre-designed or make your own), tutorials on how to manage your GDF webpage, video and audio class examples, expo, class, and group budget guides, forms, and examples, stock photography to use in your advertising and marketing materials, and ongoing updates to materials and bonus video trainings (we've got dozens in the making!)

exclusive Go Diaper Free Affiliate status where you can earn up to 50% of any digital book sale referred by you to us with your special link (or through your GDF webpage).
International Certification & Directory Listing
Claiming the title of Go Diaper Free Certified Coach* offers you instant credibility to other parents. It says to others that you've invested both time and energy to become a professional in your field. You will be listed in our international coach directory (which has also replaced the DiaperFreeBaby.org directory) and will have permission to use our Certified Coach emblem and your custom GDF group logo on your blog, website, flyers, business cards, Facebook Group, and more.
*You may also choose to call yourself a Mentor, Consultant, or a variety of other titles depending on your practice goals. More on that when you certify.*
Below you'll see a preview of the pre-program Course Curriculum - the full course curriculum will be released weekly with every module when it goes live.
See "A few more program details" in the section below that for a detailed program schedule.
Join the 2018 Waitlist!
Our next course opens in early 2018...be the first to get notified.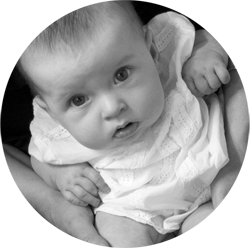 And here are a few more program details for those of you who like details!

Who May Join Us
All levels are welcome, even if you've never taught a class or led a group in your life, and whether you're in a potty pause, are at month 3 of your practice, or your child has just graduated EC.

Please read each section below to learn more about the program in detail.
Prerequisites
Required prerequisites:
at least 3 months hands-on EC experience ECing your own child or someone else's
ability to commit to 1 hour per week of instruction for 16 total weeks (LISTEN AT YOUR OWN PACE! If you can not make the optional live Q+A calls, you are welcome to listen to them at your leisure. The rest of the course is made available each week and you are encouraged to keep up with weekly work, and it is all readily available so you can learn when and where you wish.)
you feel your community needs more of this EC information and instruction
you have a strong desire to hold the space for others to learn EC (and eventually use less diapers)
Optional:
you have some life experience in working with groups and/or people of diverse backgrounds
you really want to change the world!
Again, experience running groups or teaching classes is not mandatory, and I will teach you anything you lack over the course of this Program (I have tons of experience in these topics). All levels welcome!

Class Logistics
Weekly Classes
All 16 classes consist of a professionally recorded one hour audio seminar released WEEKLY from the date of your enrollment. Every hour of learning is broken up into bite-sized chunks of 10-15 minutes each so you can easily complete each module every week. Each 10-15 minute segment is followed by a brief "check your knowledge" quiz that will confirm your knowledge and help you move on to the next segment.

And all of the learning modules are available immediately every Monday. Since they are not "live" (for this purpose - we are busy parents!), you may listen and learn wherever and whenever you like...over each week of the course. Listen in small chunks or one after the other, a maximum of 1 hour per week. You can also download the sessions to your computer, smartphone, or other device (in MP3 format) or just listen directly on the Course Website. We'll save your place!
Q+A Calls
On the last Friday of each of the 3 Parts (Weeks 6, 10, and 16) you'll have the opportunity to participate in a live 30 minute Q+A session with Andrea.The call-in number for the Q+A is accessible by telephone or Internet, so you can listen and participate "live" from anywhere in the world.
If you can't make a Q+A call because baby is napping (or you're napping, or toddler is screaming his head off), all Q+As are recorded and made available after each call.
Handouts
In addition to the class audio recordings, we will post a set of downloadable resources every week. This will include the Guidebook (worksheet packet), handouts, and other valuable information discussed in, or relevant to, the week's class.
This year all our Guidebooks are digitally fill-out-able (so you can fill them out directly on the digital form...or you can print them out and handwrite your work).
Written transcripts of the week's classes will also be made available in case reading is better for you than listening.
And, in Part 3, we'll provide a customizable digital folder-based action plan for you to start your coach practice off on the right foot.
Bonus Trainings
As we go through the program, I'll mention some things that warrant further instruction (like How do I set up my affiliate account?). By the end of the program you'll notice a Bonus Module that contains all of these extra trainings. If you want to suggest that I cover something during the course of the program, you can simply email me and I'll do my best to add it!
Summary
So, in summary, you can learn at your own pace and from any device, hop on the Q+A calls or sit them out, and in the end, have a whole printable handbook for your EC Coaching Practice, available for reference and planning.
Class Schedule - March-June 2017
All classes are released on Mondays by 12noon EST on the Course Website. Again, please note that you can learn at your own pace (although the classes will continue to be released weekly) and you have lifetime access to this course. Also, know that at the end of each Part we offer an optional Q&A call (recordings will be made available to you soon after those calls).
The classes will be available indefinitely, so you can take the entire course at your own pace, and we will save your place if/when you need to pause.
Part 1: Teaching EC for babies 0-18 months (6 sessions)
Session 1 - Monday, March 6, 2017
Session 2 - Monday, March 13, 2017
Session 3 - Monday, March 20, 2017
Session 4 - Monday, March 27, 2017
Session 5 - Monday, April 3, 2017

Session 6 - Monday, April 10, 2017

Q+A call - Friday, April 14, 2017 (time TBD)

Part 2: Teaching EC-informed Potty Training for toddlers 18 months and up (4 sessions)
Session 1 - Monday, April 17, 2017
Session 2 - Monday, April 24, 2017
Session 3 - Monday, May 1, 2017
Session 4 - Monday, May 8, 2017
Q+A call - Friday, May 12, 2017 (time TBD)

Part 3: The Business of Teaching EC (6 sessions)
Session 1 - Monday, May 15, 2017
Session 2 - Monday, May 22, 2017
Session 3 - Monday, May 29, 2017
Session 4 - Monday, June 5, 2017
Session 5 - Monday, June 12, 2017
Session 6 - Monday, June 19, 2017
Q+A call - Friday, June 23, 2017 (time TBD)

Ideally, during the 17th and 18th weeks you're completing any requirements for the Coach Certification (finishing the checklist and signing your agreement) and will submit your request for certification by the 19th week, which ends around July 10-16, 2017. Again, there is no hard deadline...work with what works for you!
Certification Requirements

In order to become certified at the end of the 16 week course you must meet the following criteria:
you've completed listening to all 16 classes either weekly or at your own pace (excluding the Q+A Calls, which are optional sessions)
you've completed all "check-your-progress" quizzes
you've read all the required materials as assigned
you've completed any required work requested of you
you've completed and understood the training program in full
you've provided all requested information regarding certification (including your photo, bio, affiliate account registration [if any], and other like items) within the timeframe requested (we give extra time for "mommy" and "daddy" schedules!)
you've agreed to positively represent the Go Diaper Free brand and standards, including that we "do no harm" to others and refer out to other professionals if/when needed
you've received, read, understood, and signed your personal Coach Agreement (you'll definitely want to preview that agreement here).
Once all that's done, you'll be certified immediately and, within 4-8 weeks (depending on where in the world you live), you'll receive your Business-in-a-Box materials! Exact timeframes will be found within the course, itself, but this gives you a good overview.
And, as long as you remain active per the suggestions in your signed Coach Agreement (or notify us of any hiatus to have some babies or whatnot), you will remain certified.
You may also re-take this course as many times as you like, for free, for as long as the program is available. See below for even more FAQs.
A break-down of all the things we're including:
The EC Book (0-18 mos, digital) // $37
Tiny Potty Training Book (18+ mos, digital) // $27
Tiny Potty Board Book (digital) // $6
The audiobooks // $34
One webpage // $500
50 custom business cards // $20
Custom signs, forms, and flyers (design and templates) // $300
Business + consultation training // $2000
Two part teachers' course plus Q+As // $2000
Lifetime access to Coaches' Portal // $500
Exclusive GDF Affiliate status (earn up to 50% of digital referrals vs. 10%) // $ varies
Wholesale earnings through any resale of paperback books and Tiny Undies // $ varies
International Certification & Directory Listing // $200
Total Value: $5624 (+)
March 2017 Program Cost:
$300 March 2017 Class Registration (February 22-March 5, 2017)
$500 Spring 2018 Registration (January, 2018)
What happens after you register…
When you click the registration button, you'll be asked to create a course account and then you'll be led to our checkout page where you can pay via Credit Card or PayPal account. You do not need a PayPal account to register for class.
You will also be agreeing to our Terms and Conditions when you purchase the course. Please NOTE: we value the privacy of what is taught in the program and therefore when you purchase the course you are also agreeing to not share any proprietary information unless where allowed (like in teaching a class!) and agreeing to not go into direct competition with our products and services as outlined in the agreement. Please read this and only enroll if you can honor and value our hard work as much as we do (Andrea created all of this 100% on her own, and really appreciates you!). Thank you!

Upon successful payment, you will receive a confirmation email.
You will gain instant access to this course at the Academy at Go Diaper Free and along with it, the first week's modules which include your Welcome Packet (a download which includes the Class Website link and the Q+A class call-in info) and a link to your Welcome Questionnaire, which I'll need you to finish by the end of your first week of training.
Your 3 Pre-Class Lessons will also be available to you immediately upon registration to help you prepare for the training, which begins one week from the date of your enrollment.
You'll receive an email each time a new lesson is available, every Monday by 12noon EST, for the duration of the course.
The digital copies of both parent books will be immediately downloadable and you'll have instant access to both Book Owners' areas of the Go Diaper Free website as well as the Coach Trainee Portal on the main website. You'll also have the option of ordering physical copies at our wholesale price (plus shipping) after you've registered.
After successful certification, you will receive the remainder of your Business-in-a-Box materials.
So, to register, simply click the pretty pink button below, complete the payment process, and follow the easy instructions. I look forward to having you in class!
(Again, you may choose to make this initial investment back after running 4 paid classes with 5 attendees at our suggested class price…and the rest is money in exchange for your time!)
Join the 2018 Waitlist!
Our next course opens in early 2018...be the first to get notified.

Take it from these folks...that this course rocks!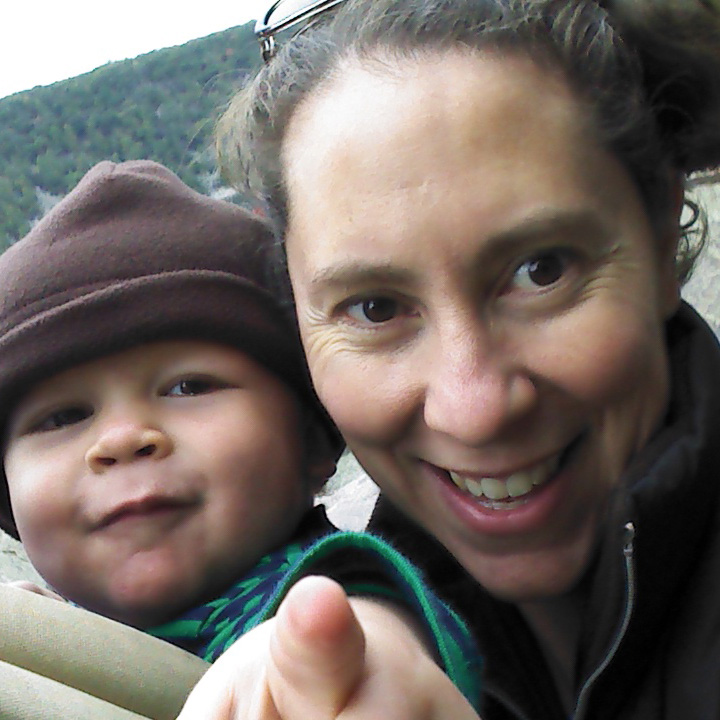 "I loved being a part of a learning community, gathering weekly to listen to a lecture that was prepared carefully, ask questions during the live Q&A, and process the information with a very thorough workbook. I looked forward to our class every week and imagining how I would share this information with other families in the future. I see my work as a GDF Coach as a way to continue my careers as Teacher and Social Worker. I've held 3 free support groups and taught 4 classes for free and 3 for money (and I have more classes scheduled for the fall)." Robin K.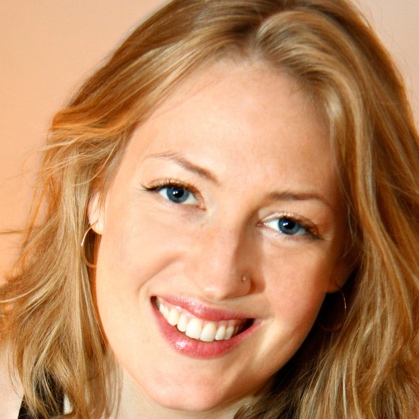 "The program was very comprehensive, and was very well organized. Each class was informative and fun. Andrea is a wonderful lecturer/course leader! This Program will add to your skills and help with your career if you work with families or to your life if you have littles." Kate A.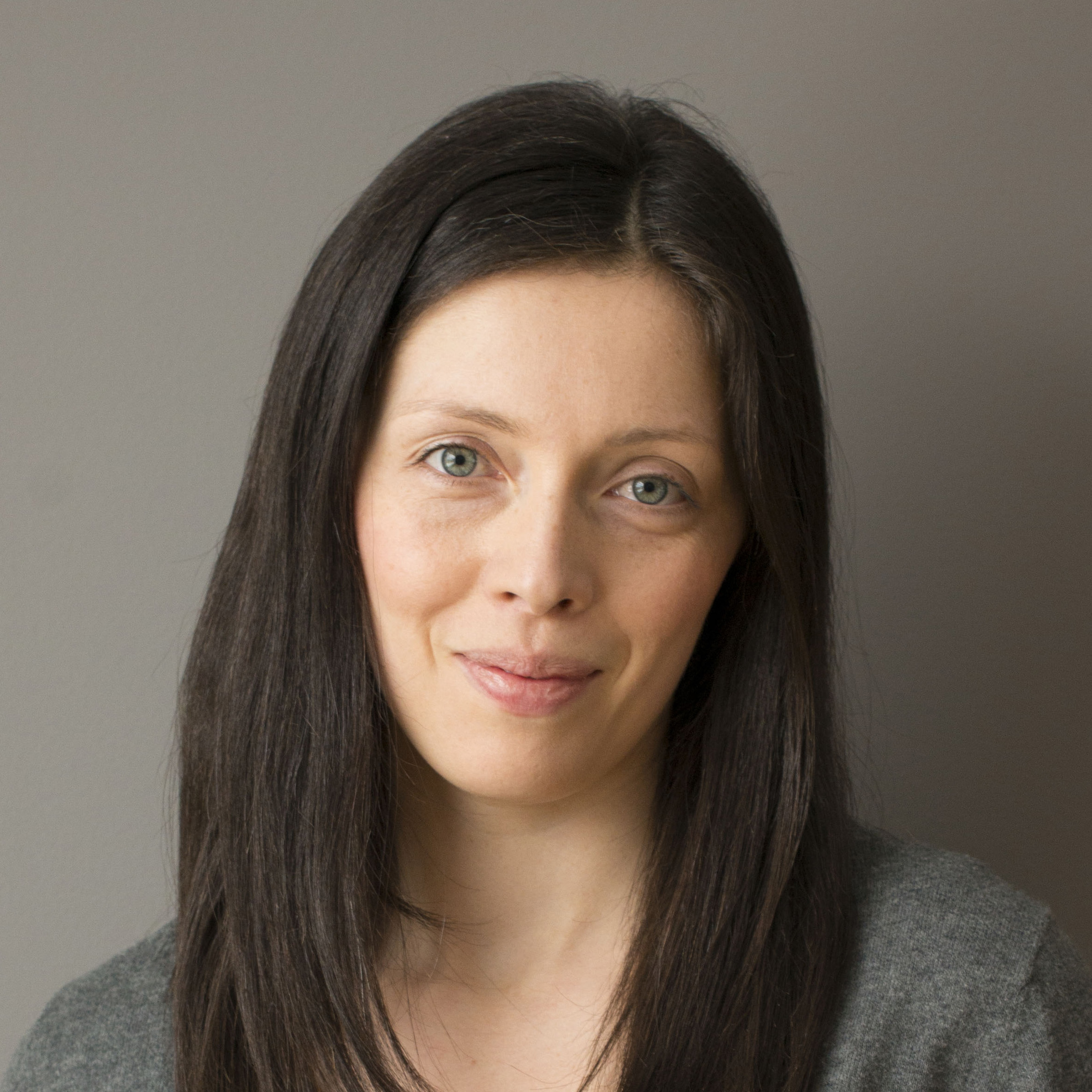 "Without this program I do not know what I would have done. I was in a situation last summer, totally stressed out, not enjoying my work, no time for myself or my husband, and other life and family challenges as well. He and I were both really burnt-out. Then I decided to do the training, not sure if I would use it for anything, or if I wanted to be "the potty training lady". But by the end I was convinced! A couple of months after certification, I quit my job, and have been working my butt-off to make this work ever since. I am getting close to breaking-even, and now that my job is over (1 month ago), I know that I can do so much more to grow this coaching practice." Danielle G.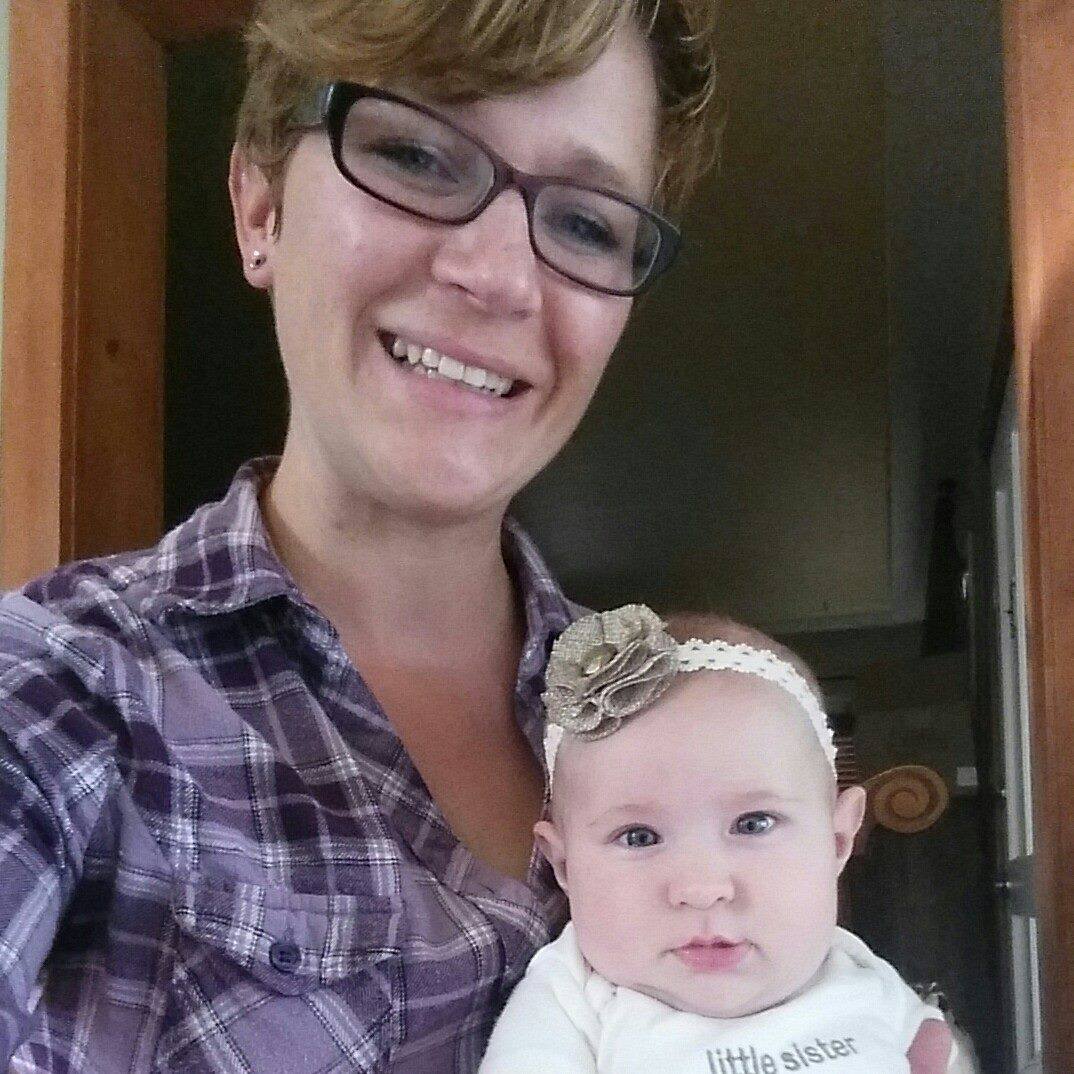 "The GDF Coach Training Program gave me better insight into EC in general, which is great because it's helping me with my current baby! I have always wanted to spread the word about EC, and this program gave me an actual certification to do so! I feel much more confident in sharing with others when I can claim my credentials. Like other 'work-at-home' moms, I can work on my own time and schedule. No brainer!" Jen C.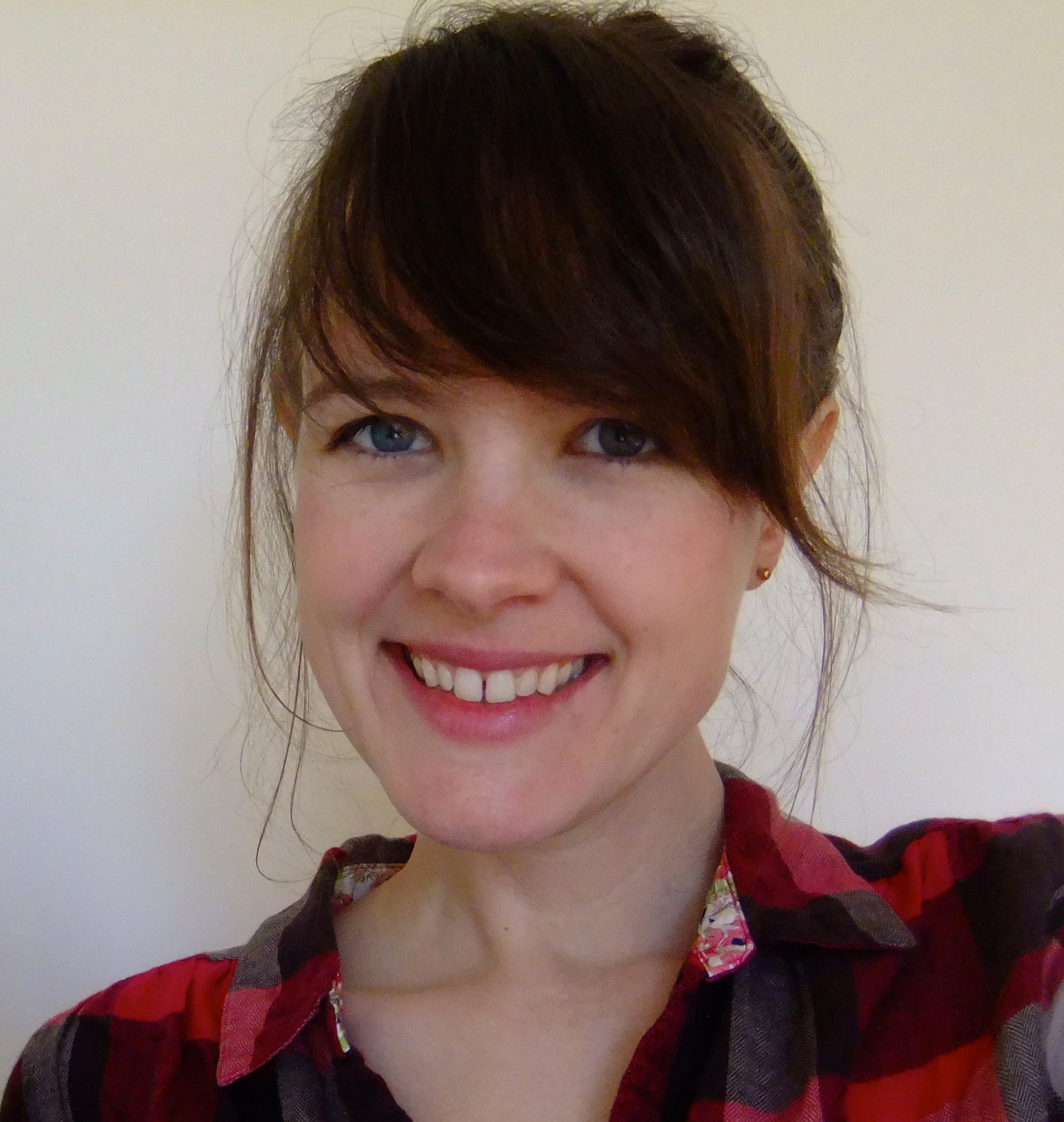 "I highly recommend this certification course. It is one of the best investments I have ever made. I loved Part 3 the most. It was jam packed with good business practices and business advice that I would never have thought up of on my own. I loved that I could listen to the classes on my phone while I took my son for a walk. That made me feel so understood as a mother that the course was set up that way. I could listen on my own time." Jessica B.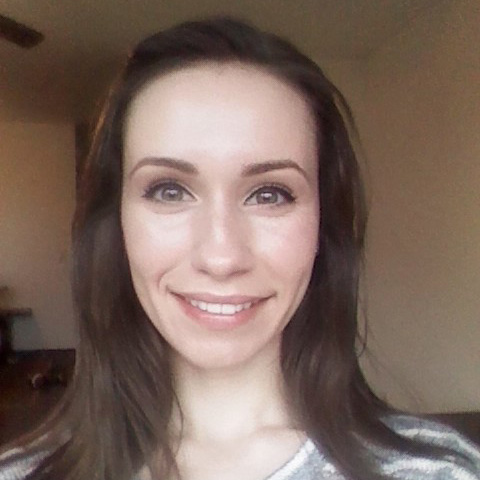 "I loved how Andrea was there for her students every step of the way. Communication between her and the students was easy and fast. The classes taught topics that I never thought about. It got me thinking in a practical way and with Andrea's help put everything I learned into an action plan." Carissa C.
Join the 2018 Waitlist!
Our next course opens in early 2018...be the first to get notified.

Your Instructor
Andrea Olson, M.A., is a pioneer in helping parents reduce diaper dependence with any age child or baby, from birth through toddlerhood. She has her Master's Degree in Psychology and presently lives in Asheville, NC, with her husband and children.
Let's answer some of those burning questions now!

Frequently Asked Questions
Q: Do you have a coupon for me?
A: Yes! Use code JOINUS10 for 10% off your enrollment fee. Thanks for asking!!! xox Andrea
Q: When does the course start and finish?
A: This is a completely self-paced online course - you decide when you start and when you finish. However, we also run it on a schedule (posted above) because schedules just plain help us finish things.
The first module is available immediately upon enrollment. It includes all your Welcome materials and Pre-Class Lessons that will help you get organized for class to begin on March 6, 2017. The second and future modules are made available every Monday by 12noon EST and you'll get an email when those are live. I highly recommend you stick to the posted schedule (above) but I also get that you're a busy parent or caregiver - life happens! You are welcome to finish at your own pace, AND if you can keep up with the class, it only requires 1-2 hours per week of your time...and you'll be certain to finish by the end of 16 weeks. That'll feel nice! And if you can't, we'll save your place and you can finish during naptimes and early mornings and whenever baby is occupied. :)
Q: How long do I have access to the course?
A: After enrolling, you have unlimited access to this course for as long as you like - across any and all devices you own.
Q: I can't fit into this schedule (or, I'm having a baby/taking another course during that timeframe)...can I learn at my own pace?
A: Absolutely. I designed this program to reflect what *I*, as a mother of three small children myself, would be able to fit into *my* busy life. The classes will be unveiled by 12noon EST every Monday. They have been prerecorded and transcribed and a copy of the audio and the written versions of that day's class will be made immediately available for you to download (or listen directly from this website - we'll keep your place). Missed one of the 3 live Q+A calls? No worries...download and listen at your leisure.
Q: I am not really good at EC. Do I fit in?
A: Yes! The more trouble you've had with EC, the more accessible you're going to be to others going through their own EC challenges. When we are perfect, we can't help others. When we experience challenges, we have to work through them - and that is where true learning occurs. Real is real, and everyone loves it!
If you don't think you're good enough at EC to become a coach, think again! Your weaknesses are EXACTLY what make you a shoe-in for the Program. All you need is 3 months' experience with EC. The rest...is in the Program.
I will help you learn much more deeply how to address your own EC problems - which helps you, in turn, help others - through the material I teach in this Program. And btw, you're in good company! I missed a poop just this morning. No worries.
Q: Are there any ongoing fees or requirements to remain certified?
A: You will be registered for life by doing this initial program (that may change in future classes/years, but for this one, it is lifelong). Certified Coaches will receive free lifetime access to our private Coach's Portal which contains downloads and resources for classes (agendas, topics, flyer templates, etc). We'll add new items to the Portal over time. You must remain "active" by running at least a few free groups per year, or notify us if you need a break. Pretty simple. See our agreement for details (
download here
).
Q: Do you have a cancellation policy?
A: Yes. Because we all need to feel safe in our purchases, we offer a 5 day full refund policy. If, for any reason, you change your mind within 5 calendar days of purchasing this Program (and making your full OR first payment), you may cancel and receive a full refund. After this time expires we do not off full or partial refunds due to the proprietary information contained within the Program. This Program was designed to be "do-able" and we've set it up to be as easy as possible. We encourage you to contact us with any hesitations or reservations you have at any time during the course.
Q: Is there homework?
A: Nothing that will make you pass or fail...but there will be some recommended exercises and little check-your-knowledge quizzes interspersed in the course material. The Welcome Questionnaire is mandatory and, if you take the time to answer the questions in it, you may find some insight. On a weekly basis, you will be provided with relevant downloads, and sometimes I might propose that you make a list, do a brainstorm, or find a local venue...stuff like that in our in-between-class time. It's not mandatory, but doing the things I suggest can only help you grow your coaching practice that much bigger.
Q: Can I re-take your training program in future years?
A: Yes! You can re-take this training program as many times in the future as you like. For free. To refresh, see what's new, ask some Q+As on the calls...whatever you need. It's kind of like purchasing my books...you get free lifetime updates with those, too.
Q: I'd love to do this, but it's really just not the right time for me. Are you going to be offering the program again next year?
A: Yes! I totally get that if it's not time, it's not time. To be fair, I do want you to know that the program will increase in price every year due to cost of living increases and also increased costs of running the program, so if you are leaning towards yes, but it's just not gonna fly this year, then you may want to sign up NOW and take advantage of the fact that you can attend again in the future for free. (Translation: you get to pay our current fee now, but then you get to take it next year when everyone else is paying much more!)
Q: Are you going to give us a model for teaching a series of EC classes over several months?
A: Yes! One of you requested this, and I've added it to the agenda. Which leads us to the next "Q"....
Q: I'd like to see X, Y, or Z in the program – are you going to cover it?
A: Have other things you want to see in the program? Before classes begin you'll receive your Welcome Questionnaire – in it you will be asked what you expect to learn in the program. By returning this to me, I can customize parts of the class to fit the needs of this year's enrollees.
Q: I live in Australia / France / somewhere not the U.S. Can I still join?
A: Yes! We've had over 100 participants in the past two years' courses from all over the world. Over a dozen countries total! Since the whole Program is now administered through this convenient online learning platform, you can learn from anywhere. And the Q+A calls? Yes! You can join these, too. You are welcome to call in with a toll-free number option (we've got em) from your country's area code, or to call in via your computer, to all the calls...or simply download and listen to them when it's convenient for you.
Q: Are there too many coaches in my area already (or would if more join in the future)?
A: This is a very common concern and one that I assure you...you have nothing to worry about! Our Earth currently has BILLIONS of inhabitants. In your local community, there are likely 1,000s of people. Within that, there are tons of "closet" ECers that will come out of the woodworks when you hang your proverbial sign, saying you're open for business. If there is already a coach in your area, you will find joy and abundance in joining forces, networking, and collaborating, as we've seen in our San Diego regional coaches' work! If you fear someone joining in your town, in the future, don't see them as a competitor...see them as COMMUNITY. This is a great thing and you will find joy in not being alone in your efforts. Email Andrea if you want to know more about her philosophy about this!
Q: Do you offer a payment plan for the Program fee?
A: Yes! This year we are beginning to offer a "two-pay" option so you can make 1/2 the payment now and the other 1/2 in a month. The payments are automatically set up when you enroll. We are all on budgets here and I think you'll agree that this option is essential!
Q: Do we get to interact with other trainees in the Program?
A: Yes! We have an active comments section at the bottom of almost every module where you can share, ask questions, help others, and generally mingle.
You'll also receive access to our private coach Facebook group where non-tech-support type stuff gets discussed in a safe atmosphere.
Lastly, we often have a few coaches in one area who like to get together in person and even co-host events. We encourage this as the best way to spread EC much more quickly and effectively in your community.
Also, we are introducing a tech support ticket system where you can ask your questions of our support team and see others' questions and answers, too. That way we can keep socializing and supporting one another separate from tech support. :)
Q: What happened to the DiaperFreeBaby Mentor Program?
A: DiaperFreeBaby was pretty much abandoned 4 years ago and most of the active Mentors stopped offering local groups. All of the org's administration also moved on to other things. When I took over DFB in the Fall of 2015 I promised to update the website and continue making *free* EC groups available, worldwide, as a service to the community. Their directory links to ours. We will 100% continue to offer free local EC support groups in the spirit of DFB!
In the past, DFB wanted to begin charging Mentors for training and administration, but it never came together. I was tasked to write the manual for that project in 2011, but it never happened. So, the Mentor Program, which was extremely resource-intensive to run, was discontinued due to lack of volunteers and will not be brought back.
The GDF Certified Coach Training Program provides the same training DFB Mentors *would have* received had I written that manual - and is even better than it would have been under that umbrella. Now, GDF Coaches can earn money for their non-free-group services (ie: teaching classes), where DFB Mentors were not able to. (This was also about to be changed, but never happened.)
In keeping with the spirit of the not-for-profit goals of DFB, we are offering a set number of full and/or partial scholarships to participants of the GDF Coach Program based on need and merit. These are awarded at the end of each calendar Quarter (March 31, June 30, September 30, and December 31). Please fill out a scholarship application here. Recipients will be selected and notified within 7 days of each of the above end-of-Quarter dates. Thank you!
Q: What are the title options after I'm certified?
A: I realize that we all need some flexibility in what we call ourselves, depending on our region, language, and personal preferences. That's why you can have your choice from our official list of "titles" upon registration. You will be trained by Go Diaper Free, and may call yourself an "EC/Potty Training Consultant" or "EC Mentor" or "Go Diaper Free Coach" or "EC Coach" or any number of other titles. If you will only be doing pro bono work, you may opt for "Potty Learning Mentor." That kind of thing. You can even be a "Nappy-Free Coach" if you live in a country where you don't use the word "nappies." Your coach directory listing and business cards will reflect your personal choice in titles, and the list of options will be offered at the end of the course.
Q: Okay, I am 99% certain - but I have a question for Andrea!
A: And she's got an answer! Email
[email protected]
or see Andrea's personal contact info below to get in touch during the rolling enrollment period (if you see this page today, enrollment is open today!).
Q: How quickly can this training certification pay for itself?
A: The focus of this program is not to "get rich quick," by any means. Instead, it is to offer a greatly needed service to your community while, at times, earning compensation in exchange for your time. Once you put the focus on giving and holding space for people to gather and learn, the money is able to flow in. However, we do not guarantee you will make any money from what you learn in this Program, as there are far too many variables in life to make that sort of guarantee.
I do not promise that you can turn this into a full-time income, but I've found that if your heart is in the right place, and your offerings are clear, you will attract the compensation you desire. The real-life value of this program is tremendous if you follow the steps I'll teach you in The Business of Teaching EC sub-course (Part 3) .
That said, to put things in perspective, here is an example of potential earnings: Run four classes with attendance of 5 people each at my lowest recommended class rate and your one-time investment (regular registration price) has returned.
The rates you might charge. Most instructors can expect to charge $25-35 per class, $65-100 per hour in-home consultation, $35-50 per hour phone consultation, and collect donations for free groups to cover materials, caregiver assistance, and snacks.
A note on earning potential: You determine your level of earnings. As it is with Mary Kay reps and Zumba instructors, your own motivation creates your level of success. You will be fully supported in growing your EC Coaching Practice as big (or little) as you wish.
Finally, if coaching isn't quite for you (perhaps you need to make substantially more than "money-for-time"), and you have a product or service (or idea!) you'd like to get to market, in 2017 Andrea is offering MamaWorx, a consultation program, that may be more up your alley.
If you're not quite ready for THAT (Full-on entrepreneurship! It's kinda crazy.), then take this coach training program. It will absolutely get your feet wet in how to run your own business, and you can apply what you learn here to your own future business (given you honor the limitations on our proprietary program information - more in the coach agreement). Hope that helps!
Q: What could the life of a GDF Certified Coach look like?
A: Let's imagine for a moment that you've finished your program and are now a Go Diaper Free Certified Coach. (Or maybe you're calling yourself a GDF-Certified EC Consultant. You get to choose your title from our list!) What might your schedule look like?
Starting in March you begin marketing your classes. Your first free group is scheduled at the local natural baby shop for April 3rd. Your first paid class is scheduled 4 weeks later. You'll utilize your free group as a platform to announce your paid class. The baby shop will also tell its customers about your upcoming paid class, and you will list it in your local parenting newspaper. You'll also have a local Facebook page and your GDF webpage to market your class more fully.
Your paid class has 10 families and is a huge success. From this class, you've offered 1/2 off your first in-home consultation, and 3 families have signed up. You visit these families each once per month for an hour session each time.
You decide to continue offering free groups on a monthly basis, as your babies can come with you and a friend is helping you serve refreshments and take contact information. Your paid classes expand to be every other month for babies, and the alternating months for toddlers. You become known as the "go-to" person in town regarding diapers (and getting out of them).
In June a natural living expo is coming to town. You decide to set up a table with a local lactation consultant and you hand out flyers (that you got from our Coach Portal website). You get even more people interested in your free and paid classes by hosting a drawing for a potty. You sell 10 of each book and earn 35% on each one (you bought them wholesale from us) , which helps you break even on the tabling cost, and you get a few more interested in the 1/2 off private consultations as an added "bonus" to reward you for your time.
From here, you decide to continue forth with your monthly groups, monthly paid classes (alternating age every month), and your occasional private consultations that have come organically from your class and group participants. There is an endless supply of newly-pregnant families and new mothers and fathers, and your clientele simply continues to grow and grow.
Q: Can I preview the Coach Checklist + Agreement that I'll sign at the end of the course (to become certified)?
Absolutely! The GDF Coach Checklist + Agreement (
download here
) covers your pre-certification steps (as a handy checklist) and also includes some standard proprietary information clauses and whatnot. It's your standard coach agreement and I think it will make a lot of sense off the bat, but if you need someone of a legal background to review it for you, visit fiverr.com to hire a lawyer to review or interpret it, or your local attorney (which can be spendy, be warned). We don't give legal advice from our team, but if you have any questions please seek advice. We just want to be up front and share the agreement ahead of time so you are fully informed. Great! Thanks for asking. :) Also, please note that just by enrolling in the course, you agree to our Terms and Conditions which protect the proprietary information that I have worked so hard to create for this Program. Inherent in this is the agreement to not share this information with others unless where deemed fit (like in a class!) and to not create directly competing products that would disenfranchise my offerings and hard work. See the Terms here before you sign up. Thanks for honoring my hard work y'all!
Q: Great! How do I sign up?
A: Simple! Click the "enroll in course" button on this page or simply scroll to the bottom. Then choose your type of registration and/or payment plan and follow the registration and payment prompts to complete your enrollment.
Q: Do you have a coupon for me?
A: Yes! Use code JOINUS10 for 10% off your enrollment fee. Thanks for asking!!! xox Andrea
Join the 2018 Waitlist!
Our next course opens in early 2018...be the first to get notified.

Have a question? On the fence? Call or email Andrea directly...

I'm here to answer any Program questions you might have when contemplating whether/when to enroll, so either:
I will get back with within 48 hours to get any questions cleared up right away.
Seriously, ask me anything! Any little apprehension, block, tiny question, huge question…send it my way and I'll be happy to assist you in making the right decision for yourself and your family.
Hope to see you in class!

xx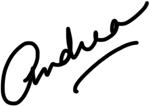 This course is not open for enrollment.
Join the 2018 Waitlist!
Our next course opens in early 2018...be the first to get notified.